LOS MEJORES ACCESORIOS PARA PATINAJE
---
ESPAÑOL:
En este lugar podras ver las mejores marcas de acsesorios para el patinaje en linea sobre ruedas
como tambien las fotos y los sellos de las empresas que se dedican a confeccionar estos productos deportivos:
tales son: BAUER , CCM , EASTON , MISSION , TOUR , ITECH ,Y muchas más.
INGLES:
Offers a wide variety of ice and inline hockey equipment. You will find skates, roller blades, helmets, bags, jerseys, sticks, gloves and other protective equipment from all major hockey equipment manufacturers: BAUER, CCM, EASTON, GRAF, ITECH, MISSION, VAUGHN, and other brands.
1.-

2.-

3.-

4.-

5.-

6.-

---
DE LA MARCA MISSION:
Coderas
Rodilleras
Peto
Patines
VER PAGINA SOBRE MARCA MISSION
En el momento la mas codiciada marca de hockey por su calidad y precios.
---
DE LA MARCA BAUER :
Guantes
Cascos
Patines
Coderas
---

DE LA MARCA CCM & TOUR :
Patines
Guantes
Coderas
Rodilleras
Protecciones faciales
---
---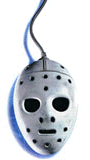 enviame un e-mail